How to solicit transport orders?
With the continuous growth of the TSL market – both domestically and internationally – the measure of success in the transport industry is a low number of empty runs. As the demand for free cargo grows, ways to quickly find goods to transport nearby are multiplying. Where to look for transport orders? Carriers have several solutions to choose from, such as freight forwarding companies, private contacts and the Internet, but the full range of options can only be provided by the exchange.
Where to look for transport orders?
Any entrepreneur who wonders where to look for freight orders has surely heard of a freight exchange. This is undoubtedly the best source of soliciting free cargo. Its advantages are quite clear. The transport exchange makes it easier for carriers to communicate with manufacturing and shipping companies, significantly speeding up transactions. In addition, it guarantees security, as each user must go through a verification process when creating an account. Not to mention flexibility in contracting. A carrier using the exchange has a completely free hand in selecting transport orders.
The answer to the question of where to look for transport orders, however, is not so simple. Owners of transport companies face the choice of one of many free cargo exchanges. However, the safest solution on the market for many years now is the Trans.eu platform. Why is it worth signing up on it?
Read also: Trans.eu exchange – the easiest way to find orders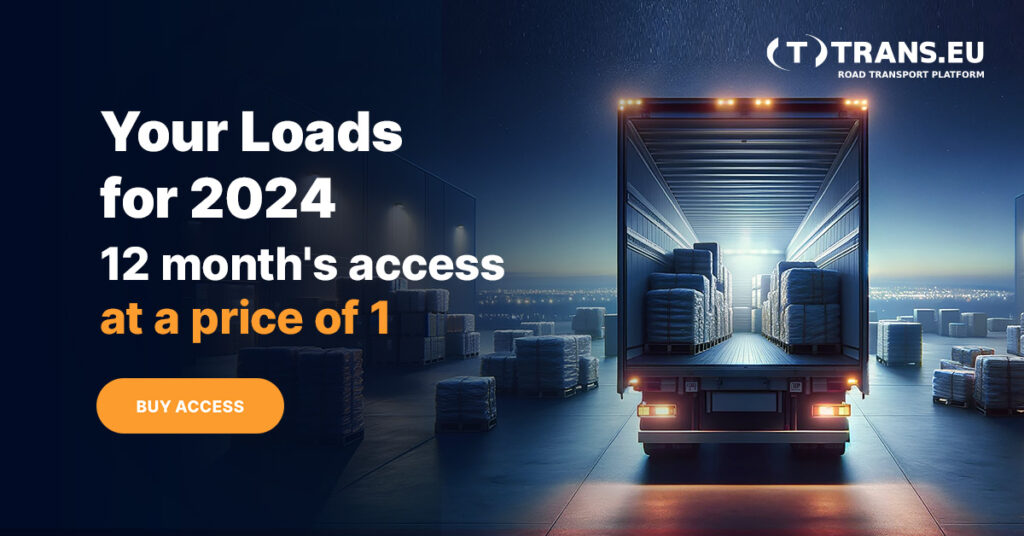 Loads suiting your needs
At Trans.eu, you don't have to think about how to look for transport orders. They come to the carrier on their own. Hundreds of thousands of cargoes from Europe are listed daily on the Platform, which can be found using precise filters. The owner of a transport company will find everything he needs here, regardless of the size of his fleet or the nature of the shipments he performs.
Mobile access
Carriers very often live on the run, doing many things remotely. Then the obstacle becomes how to find transport orders on the phone. Thanks to the Trans.eu exchange, the problem solves itself. This is because in the price of the subscription you get access to a dedicated Load2GO! app, which allows mobile access to offers whenever needed.

Greater profits and time savings
Where to look for transport assignments to grow your business? Right on Trans.eu! The Exchange provides access to thousands of cargoes from domestic and foreign shippers, as well as directly from manufacturers (currently there are nearly 6,000), with whom you can contract on your own terms. Fast and convenient negotiation of rates, automatic translation on the communicator, elimination of empty runs, higher profits from trips – all this and much more is offered by our transport exchange.
How to look for transport orders?
The best place to look for transport orders is the Trans.eu platform. We provide quotes for any type of body – from Poland and Europe. What sets us apart is our mobile access, the security of concluding a transaction and fast payment for an order. We give carriers the opportunity to grow their business, increase profits and save time. The alternative solutions will never be able to provide equally complete service.
How to obtain transport orders? If you are looking for an answer to this question, sign up for a free account to try out our platform, and you will quickly see that you will earn more with Trans.eu!